Making memorable
travel experiences.
Hotels of all shapes and sizes are adopting AI-enabled texting.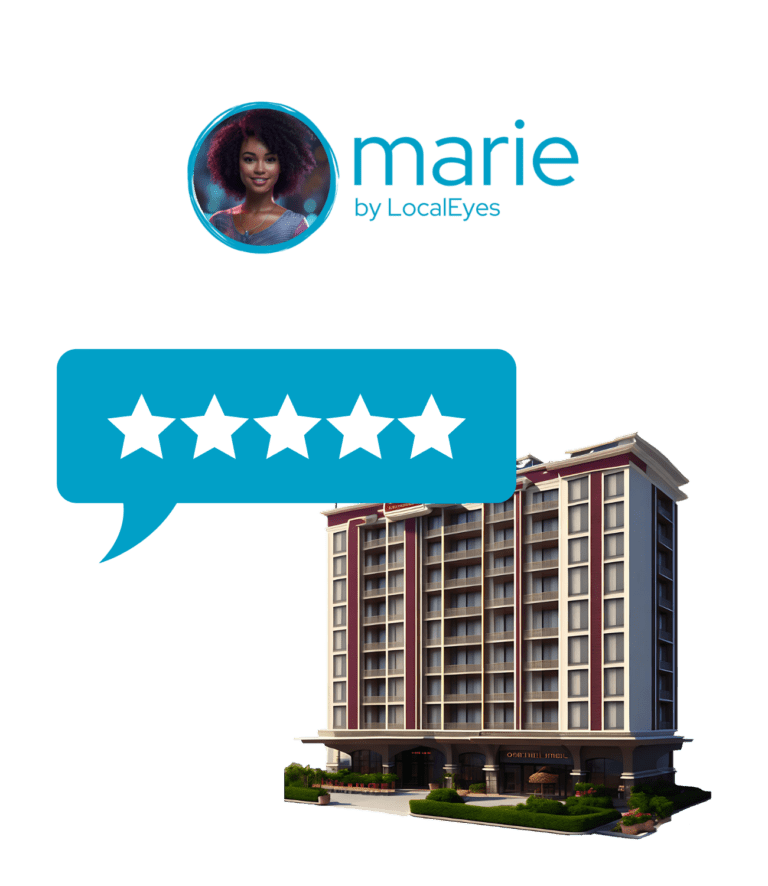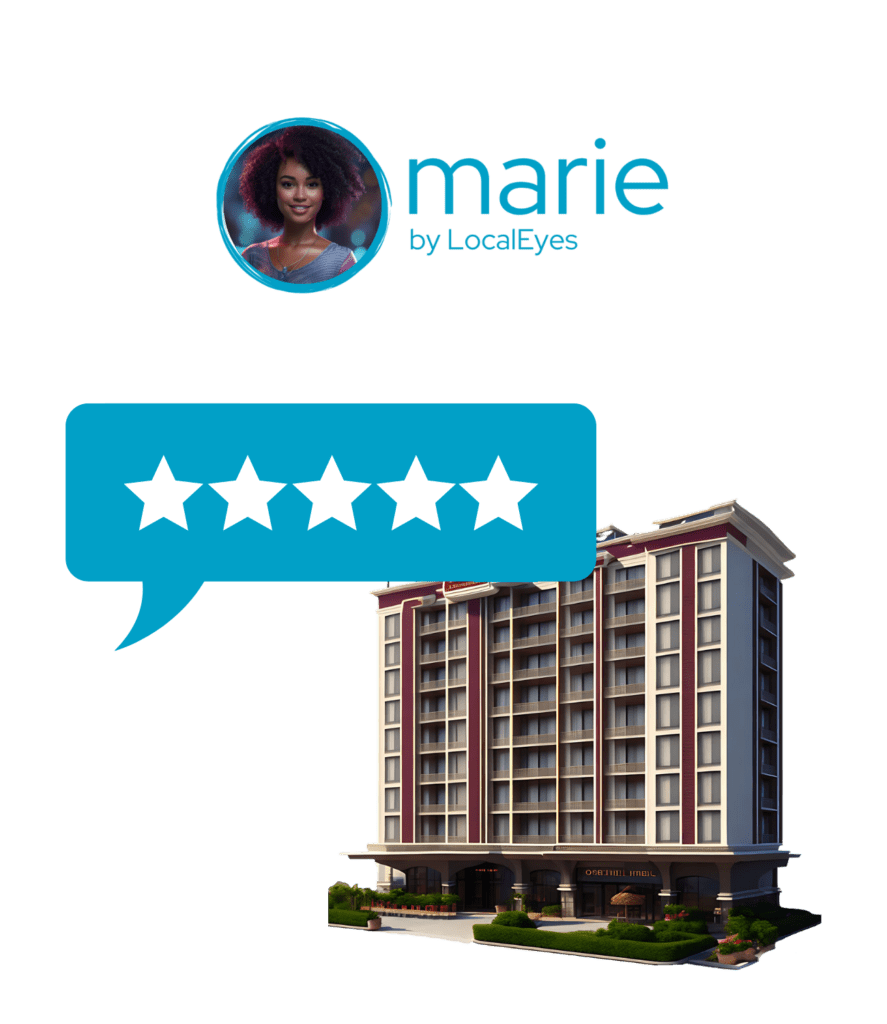 Marie takes care of 90% of guest messaging for you
Marie leverages artificial intelligence, alongside custom property information and messaging templates to answer every question.
Marie creates a simply unforgettable guest experience
Marie helps guests get immediate service and prompt recommendations to local food and fun, creating a truly memorable for any guest.
Marie has been the perfect product for us. She has gotten us tons of 5 star reviews on Google and our occupancy is higher than it's ever been!
LocalEyes has been a huge part of our guest experience. It's a game changer for any property, large or small.
Get a live demo & consultation!