Give Your Guests a 5 Star Experience with LocalEyes
"LocalEyes helps us serve our guests. They just scan the QR code and can easily see where to eat and shop. It's easy and convenient!"
— Owner, Sweetwater Lift Lodge
Sign up here and we will send you a few easily displayed QR code stickers for your rental property. Your guests will be able to access the LocalEyes guide, specific to your area.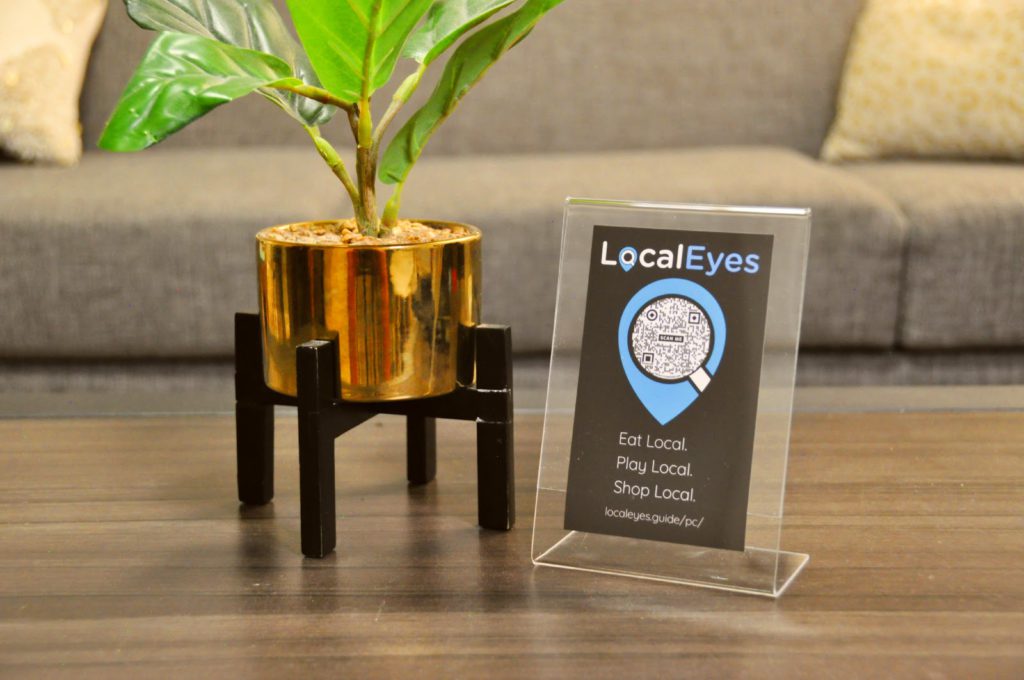 LocalEyes displays QR codes linked to our site in the rooms of it's property partners; hotels, property management companies, and Airbnb's. Providing maximum convenience for your guests.
The QR code leads to this site, which enables tourists to have the authentic experience they are looking for. Helping them eat, shop, and play local.
Sign up below to get started today.