 Power Up Your
Guest Messaging
AI Powered Messaging & Concierge
Guest Messaging is a huge chore.
Marie Automates and Enhances
SMS Guest Messaging to... Decrease
Workload Increase
Revenue Improve
Experience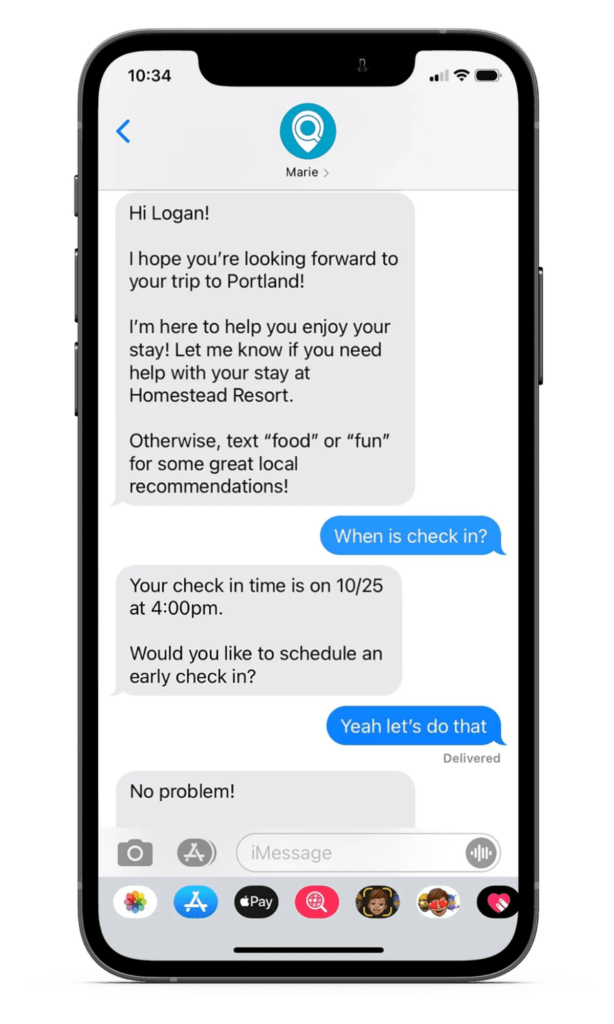 Using AI and custom code for each property, Marie can understand the basic needs of your guests and respond appropriately.
As a totally hands off solution, Marie decreases workload for management and staff.
Cultivate a 5 Star Experience
Marie automatically connects with LocalEyes' curated list of local restaurants and experiences to recommend great nearby travel plans for your guests.
A unique, local travel experience is the best way to turn your guests into lifetime customers.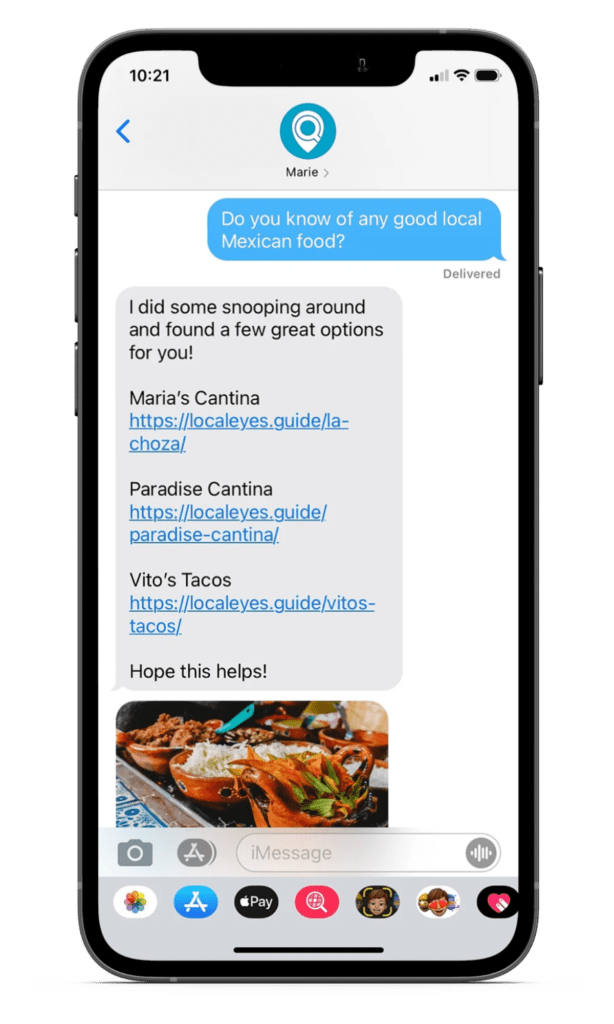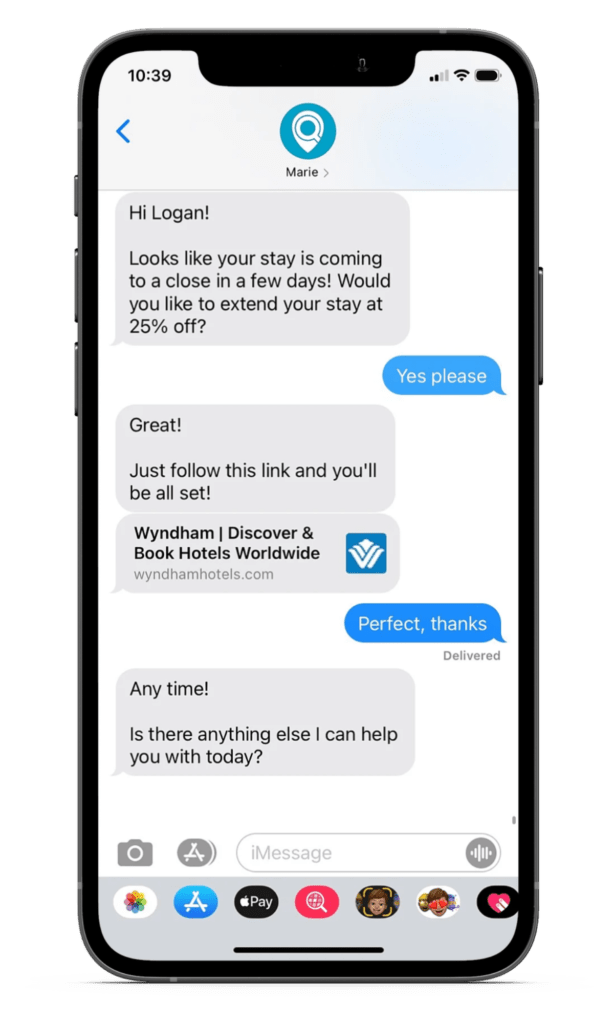 Marie executes a custom sequence of upsells, tracking and reporting the success rate to hotel management so you can see all the extra dollars that Marie brings in for you.
From early check ins to room service to extended stays and rebookings, Marie can do it all.
Marie surveys guests to determine whether their experience was a positive one and then prompts guests to either publicize their positive experience or resolve their negative experience with hotel staff.

Basically, more positive reviews and less guest frustration.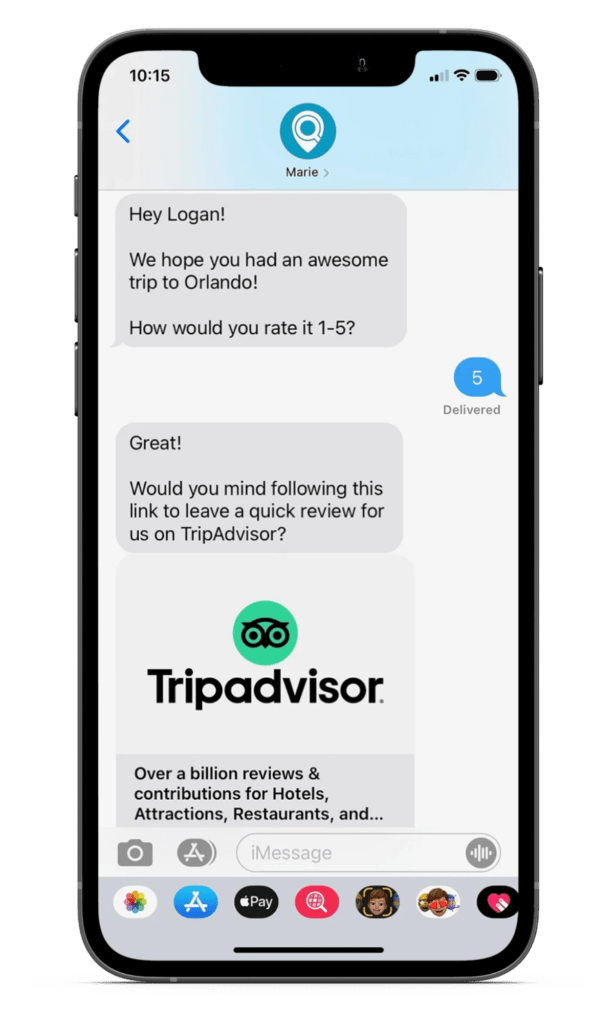 Automate Maintenance & Room Requests with
Guest Request+ allows for guests requests
such as toiletries, room service,
maintenance and more to go straight to a
service queue at the front desk.
With a convenient touch screen kiosk
and a system operated entirely
on iMessage, your front desk
staff will be able to easily and
conveniently adopt the Guest Request+
system with little to no learning curve.