Power Up Your Guest Messaging
AI Powered Guest Messaging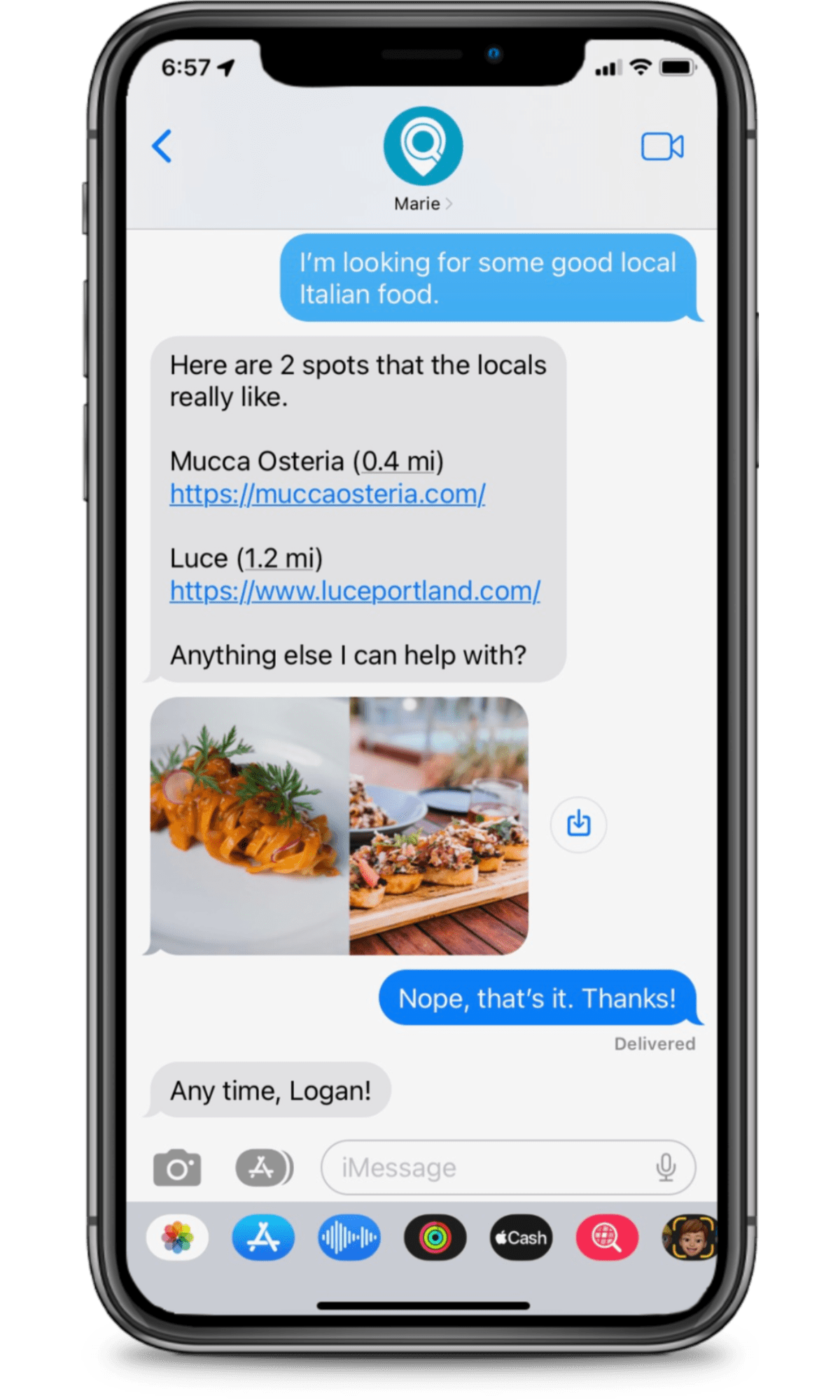 Streamlined
operations Increased direct bookings through guest loyalty More 5 stars,
less 1 stars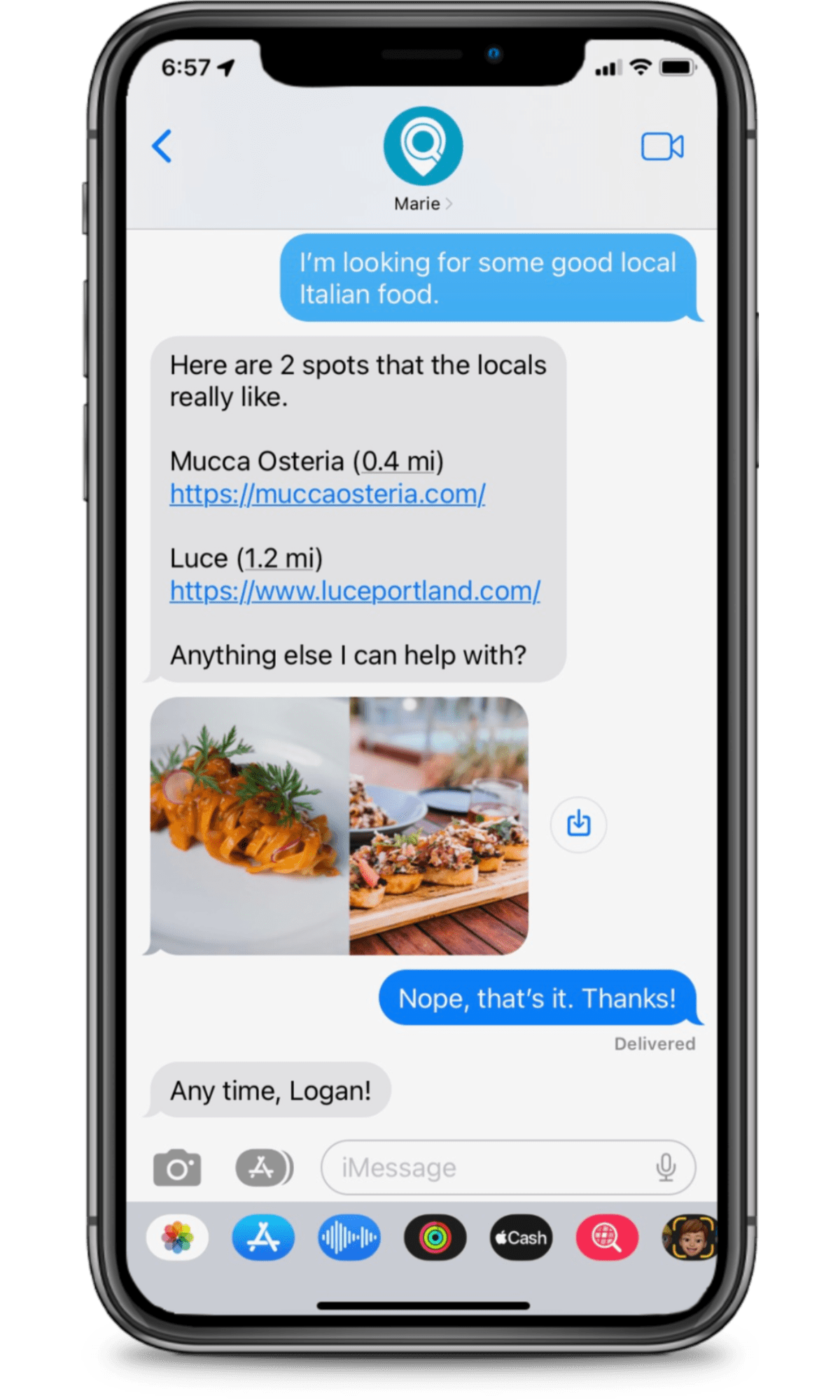 Create a memorable guest experience
Marie creates a lasting impression on your guests by quickly connecting them with incredible local restaurants and experiences, all through the convenience of a text message.
Guests who have memorable experiences become loyal guests and return to your property through direct bookings.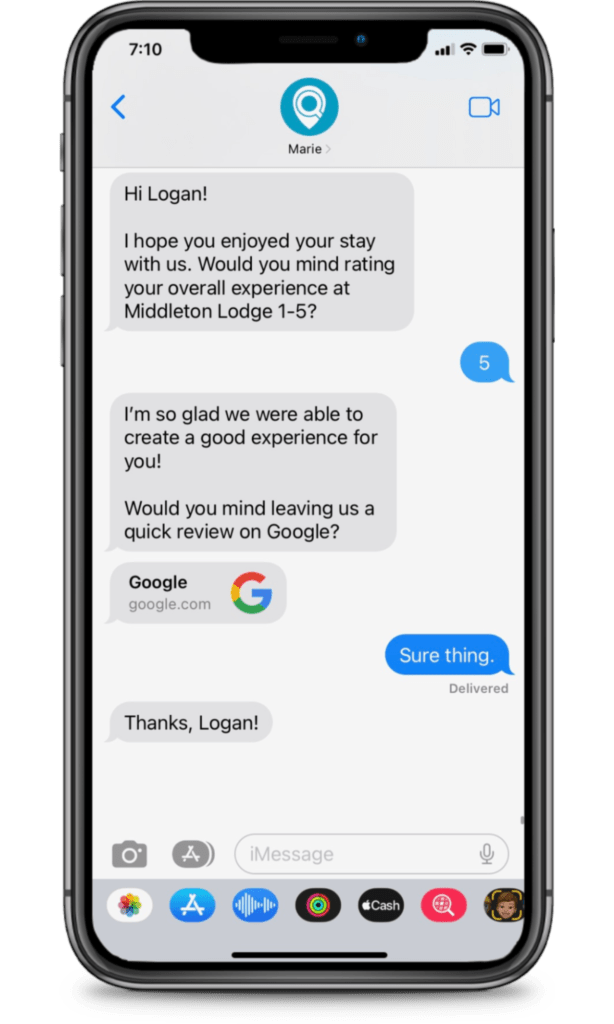 Gain the advantage of Google reviews
Marie's post-stay curated feedback to publish 5 star reviews, while avoiding negative reviews.
When a guest reports a great experience, they are prompted to leave a review. When the guest reports an experience that was not up to standard, they are connected with a manager to resolve the concern before it becomes a public review.
Hotels are able to see a 25%-50% increase in 5 star reviews when using Marie.
Provide stellar guest service
Many guests let their wants and needs go unattended. Marie allows guests to quickly and conveniently let hotel staff know about housekeeping or room service needs.
Hotel guests are 3X more likely to reach out about an issue if text messaging is an option.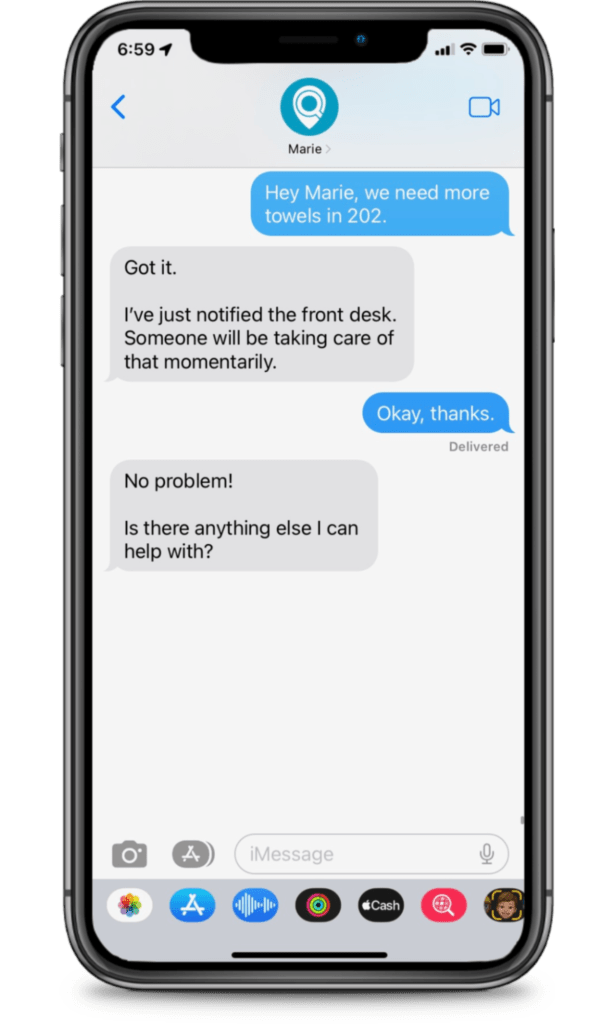 Streamline operations through AI
Marie automates regular communications so that you don't have to field calls about check in time, wifi instructions, pool hours, etc.
Guests love the immediate service!