Power Up Your
Guest Messaging
AI Powered Messaging & Concierge
Marie Automates and Enhances
SMS Guest Messaging to... Decrease
Workload Generate
Direct Bookings Improve
Experience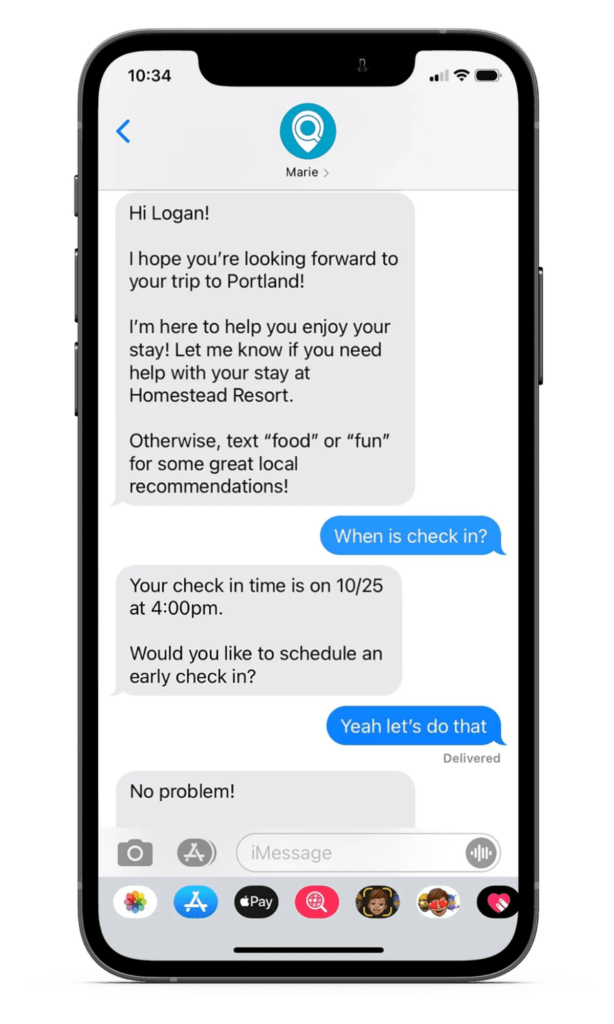 Using AI and custom code for each property, Marie can understand the needs of your guests and respond appropriately.
When guests require further assistance, Marie promptly notifies hotel staff.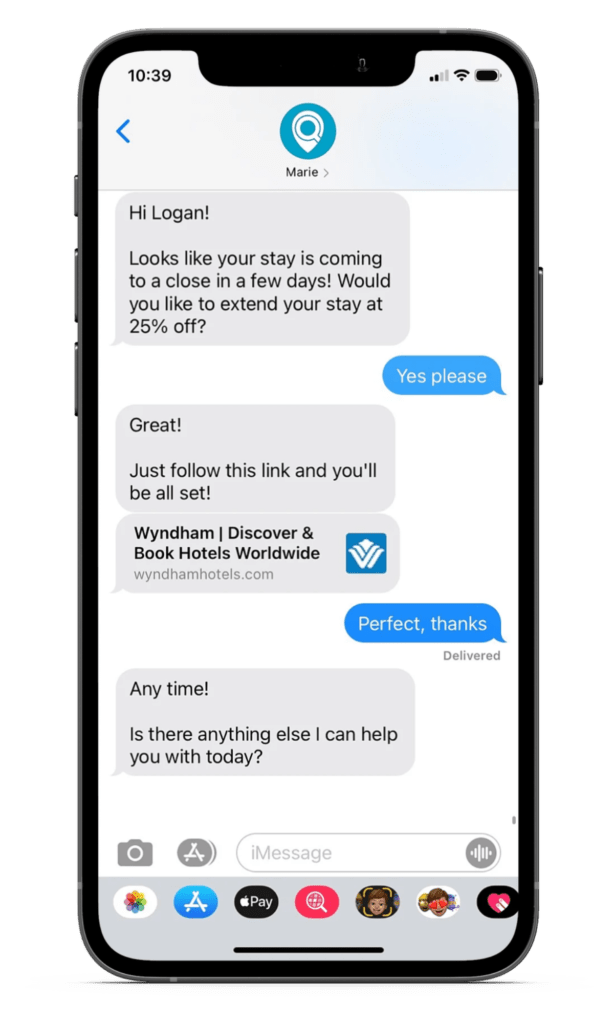 Marie can run regular upselling campaigns to drive revenue for any property.
On top of upselling, Marie leverages 98% open rates to run post-stay campaigns designed to generate consistent direct bookings.
Cultivate a 5 Star Experience
Marie automatically connects with LocalEyes' curated list of local restaurants and experiences to recommend great nearby travel plans for your guests.
A unique, local travel experience is the best way to turn your guests into lifetime customers.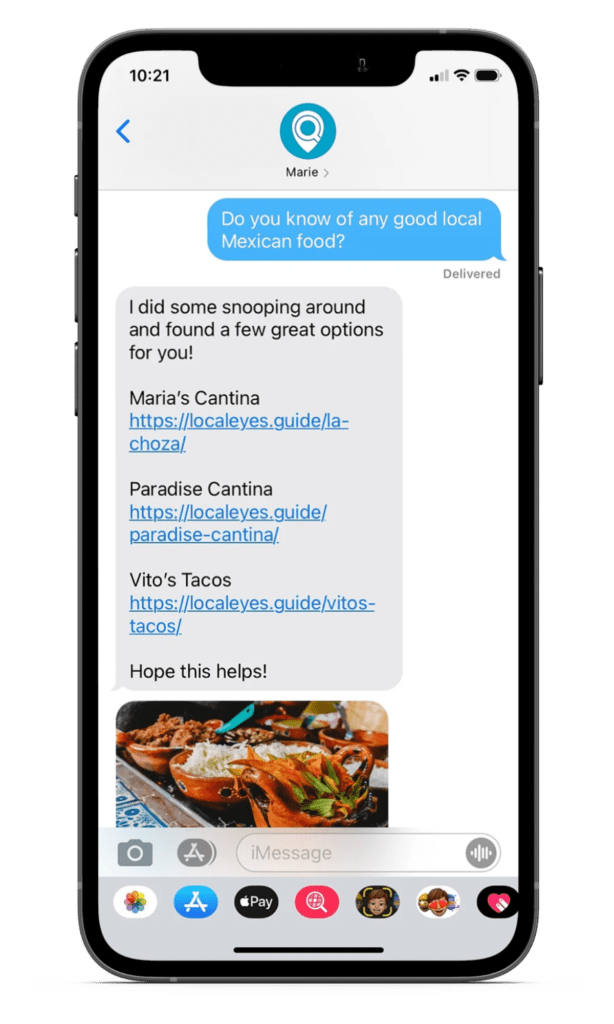 Marie surveys guests to determine whether their experience was a positive one and then prompts guests to either publicize their positive experience or resolve their negative experience with hotel staff.

Basically, more positive reviews and less guest frustration.