Artificial Intelligence + Text Messaging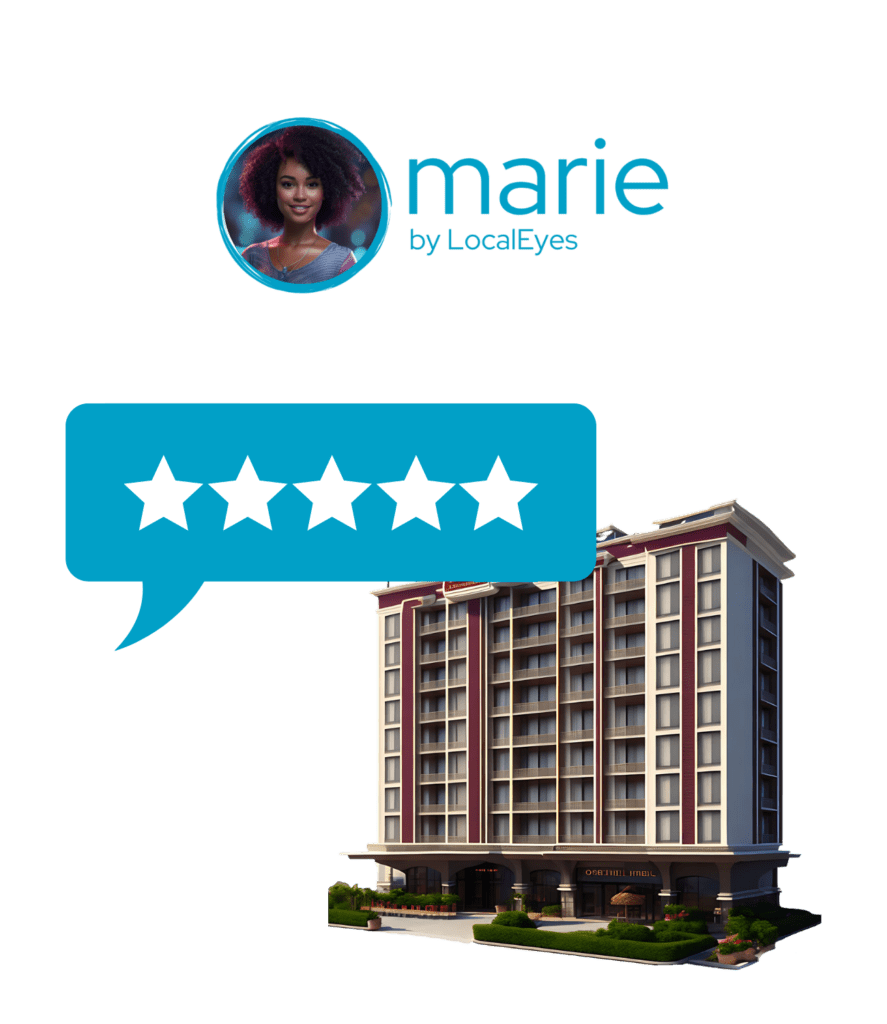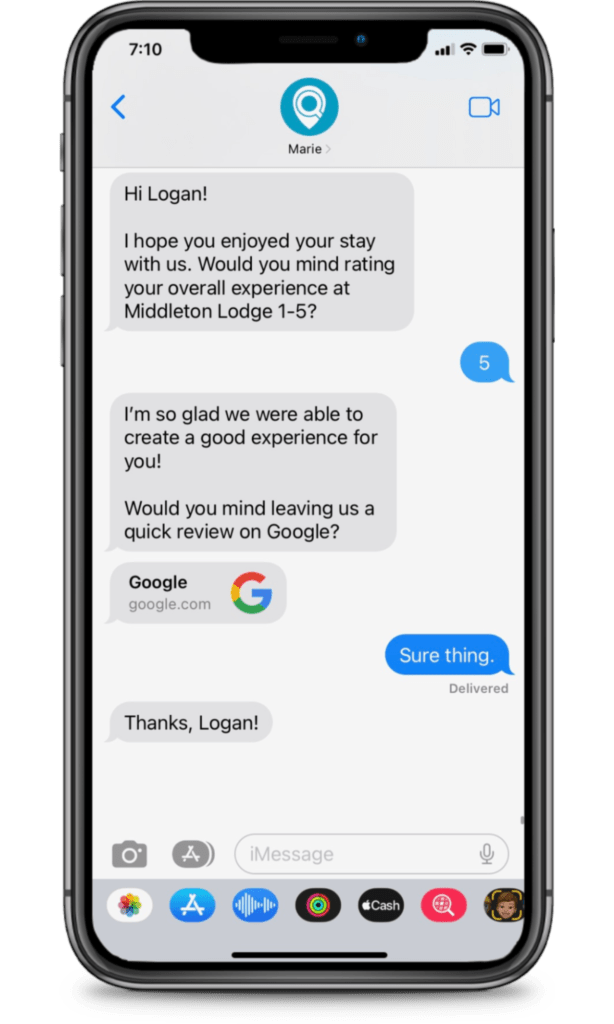 Improve Google review scores
Marie's surveys each guest, urging your biggest fans to leave you Google reviews, while helping you resolve problems internally for those who didn't have a 5 star experience.
Hotels are able to see a 50%-75% increase in 5 star reviews when using Marie.
Streamline operations with AI
Marie automates regular communications so that you don't have to field calls about check in time, wifi instructions, pool hours, etc.
Guests love the immediate service!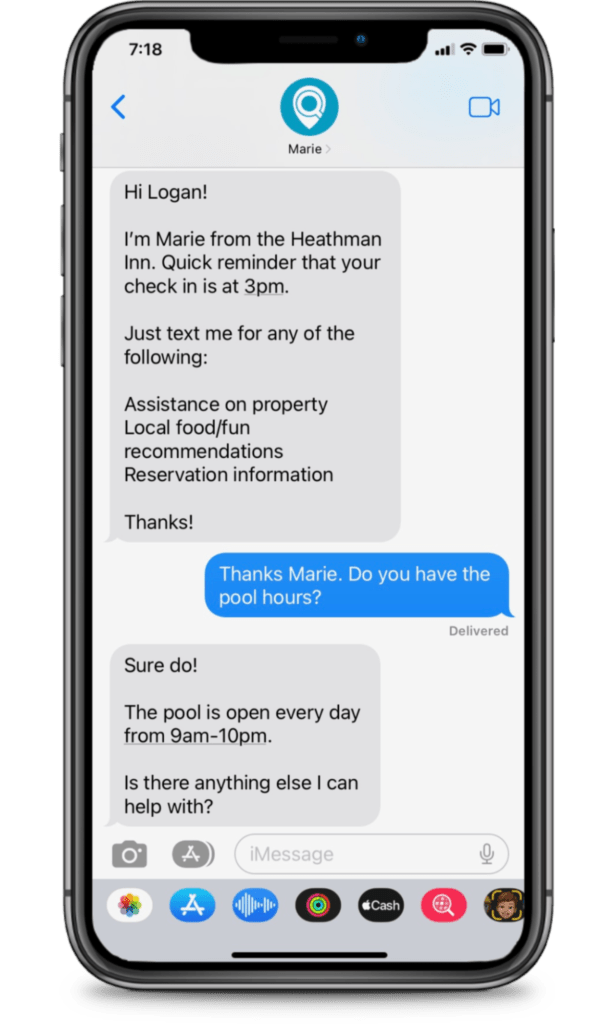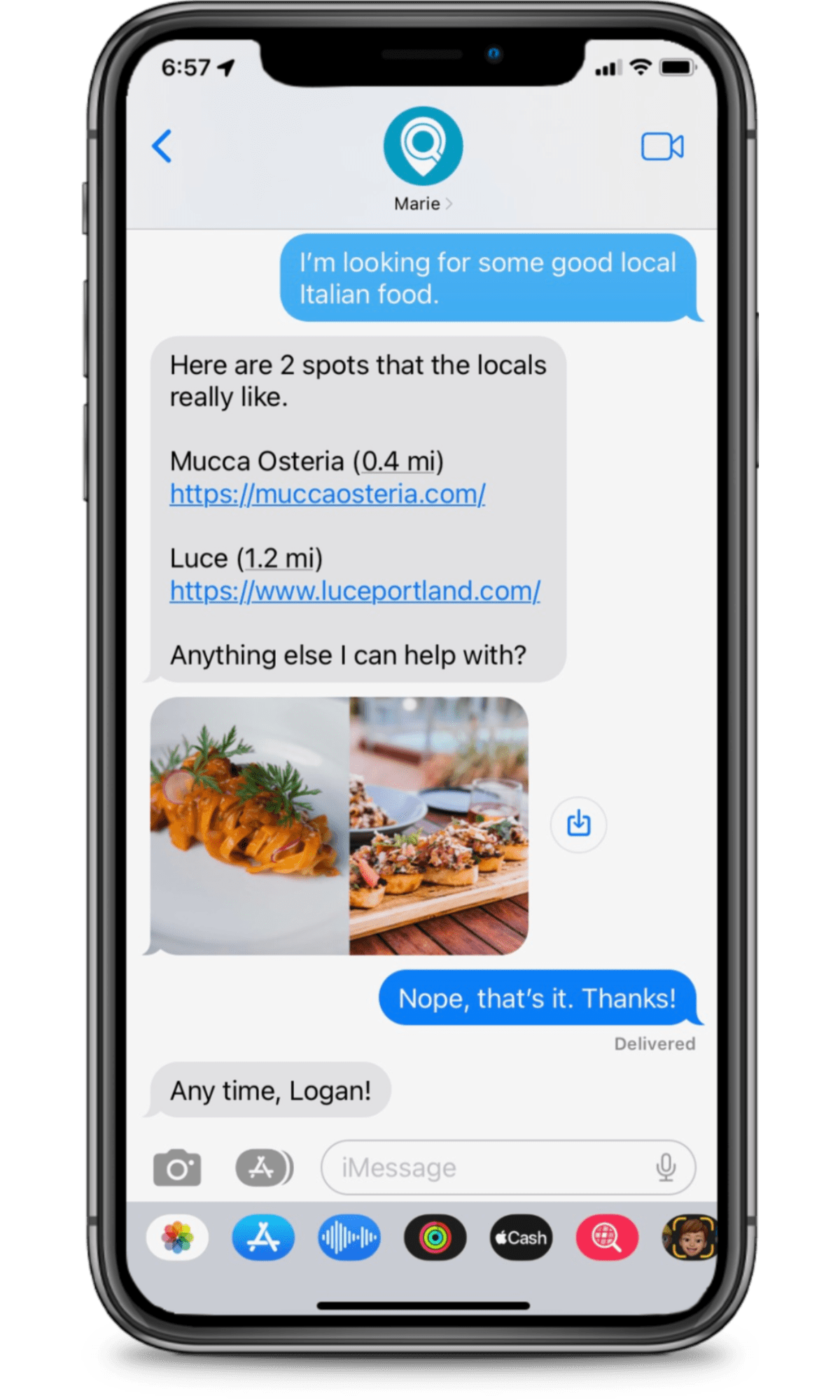 Create memorable guest experiences
Marie creates a lasting impression on your guests by quickly connecting them with incredible local restaurants and experiences, all through the convenience of a text message.
Guests who have memorable experiences become loyal guests and are more likely to book return visits directly.
Provide stellar guest service
Many guests let their wants and needs go unattended. Marie allows guests to quickly and conveniently let hotel staff know about housekeeping requests or any other needs that may arise.
Hotel guests are 3X more likely to reach out about an issue if text messaging is an option.